Ecoship Sharps Container Collection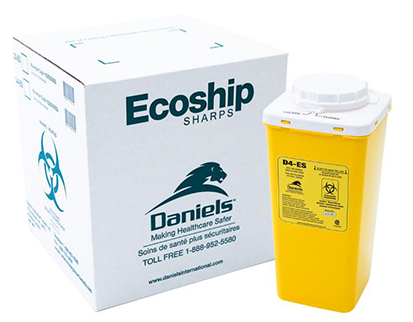 Needing disposal of your sharps containers? We are a distributor for Daniel's Ecoship, which is a pharmaceutical waste management system. You are able to purchase Ecoship Cleanout Kits OR Ecoship Kits. You can contact us once it is filled and we can contact Daniels to schedule a pick up.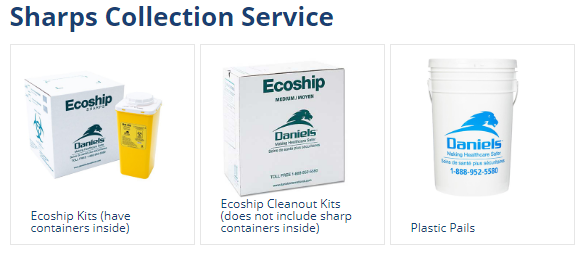 Ecoship Kits
Available in different sizes and quantities
It comes complete with a storage box and single use sharps containers. Once the containers are filled you repack them in the storage box and give us a call for the pick up arrangement.
Ecoship Cleanout Kits
These are storage boxes that are shipped to you flat without any sharps containers inside.
The cost associated with this empty box is to cover shipment and disposal at a certified disposal facility
Plastic Pails
Larger pails (23L) are available as well for pick up and disposal
The pail is designed and certified to significantly exceed penetration requirements for all applicable international standards.