Surgo wants you to have the most reliable, comfortable and highest quality insulin needles on the market which is exactly why we are putting our focus on diabetic products. Between the Clickfine Pen Needle and the Orbit Infusion Sets you will be ready to take on the comfort you deserve while treating diabetes.
Clickfine Insulin Pen Needles: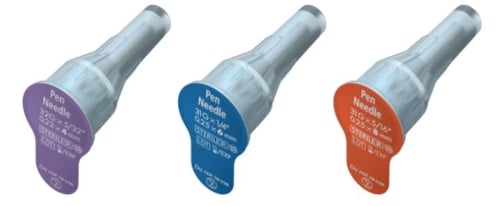 Clickfine Pen Needles provide the quality a diabetic instrument needs to secure a patients comfort. With a smoother injection thanks to the innovation and precision created by Ypsomed, your customers will fall in love with this Insulin Pen Needle.
6-bevel needle tip for a smoother injection.
Thin wall technology for a faster flux of medication.
Clicks on for a fast and easy needle change.
Special silicone surface treatment for advanced injection comfort.
Clicks-on all compatible injection pens for a quick and easy needle change as indicated.
Available in 4 mm, 6 mm and 8 mm cannula lengths.
For more information on the Clickfine Pen Needle, visit: www.surgo.com/clickfine-pen-needle
To order one of these products today, visit: www.surgo.com/clickfine
Orbit Infusion Sets: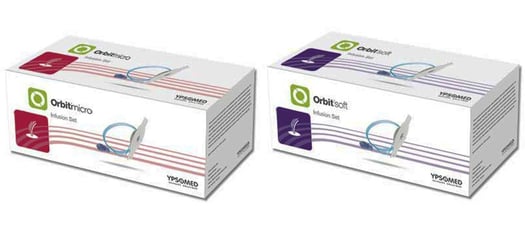 The Orbit Infusion Set comes in either Micro or Soft Cannulas. These insulin needles offer a large amount of features which make them perfectly suited for you.
Micro:
Freely Rotates 360°
Ultra-Thin Stainless Steel Cannula
Blue Tubing
Low Profile
Body-Heat Activated Tape
Compatibility
Packaging
Soft:
Freely Rotates 360°
Soft Cannula

More flexibility and more comfort

Low penetration force

Greater comfort during use

6 mm and 9 mm cannula lengths

Blue Tubing
Low Profile
Body-Heat Activated Tape
Compatibility
Packaging
For more information on the Orbit Infusion Sets, visit: www.surgo.com/orbit-infusion-sets
To order one of these products today, visit: www.surgo.com/orbit
If you have any questions, call us at 1-800-263-7402
Remember to download our catalogue! Click the following link: